SPAN Enhances Your Supply Chain at the Material Handling Middle East Exhibition, Dubai 2017
13 Sep 2017
SPAN returns as the Platinum Sponsor of the Material Handling Middle East exhibition, held at the Dubai World Trade Centre, from September 11th to 13th.
SPAN aims to provide its customers with a comprehensive solution to enhance their supply chain and optimize their entire business operation. Whether it is the first step of logistics consultancy, the choice of storage systems, appropriate material handling equipment and warehouse accessories, the implementation of SMART solutions that increase picking productivity and accuracy, or the final and critical step of safety and maintenance. This year, SPAN has collaborated with its different partners to touch on these aspects of warehousing and supply chain process.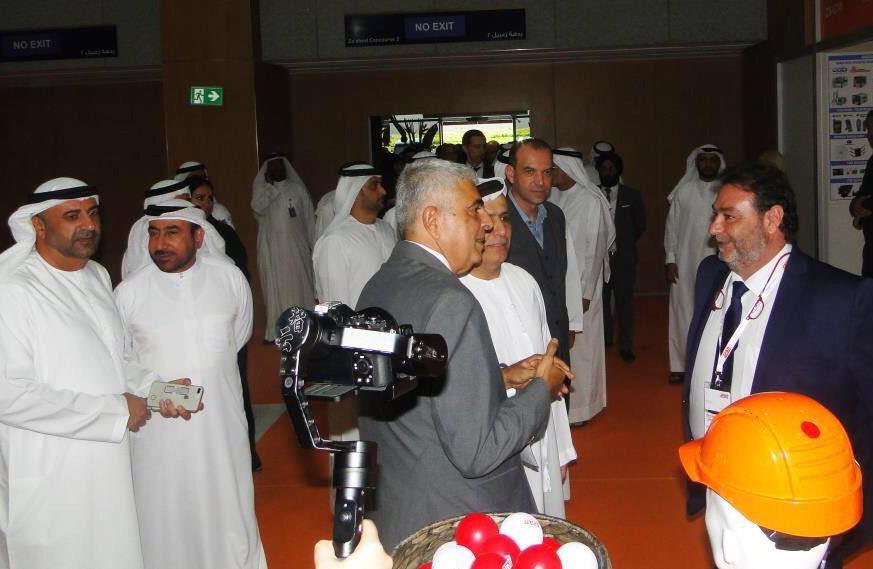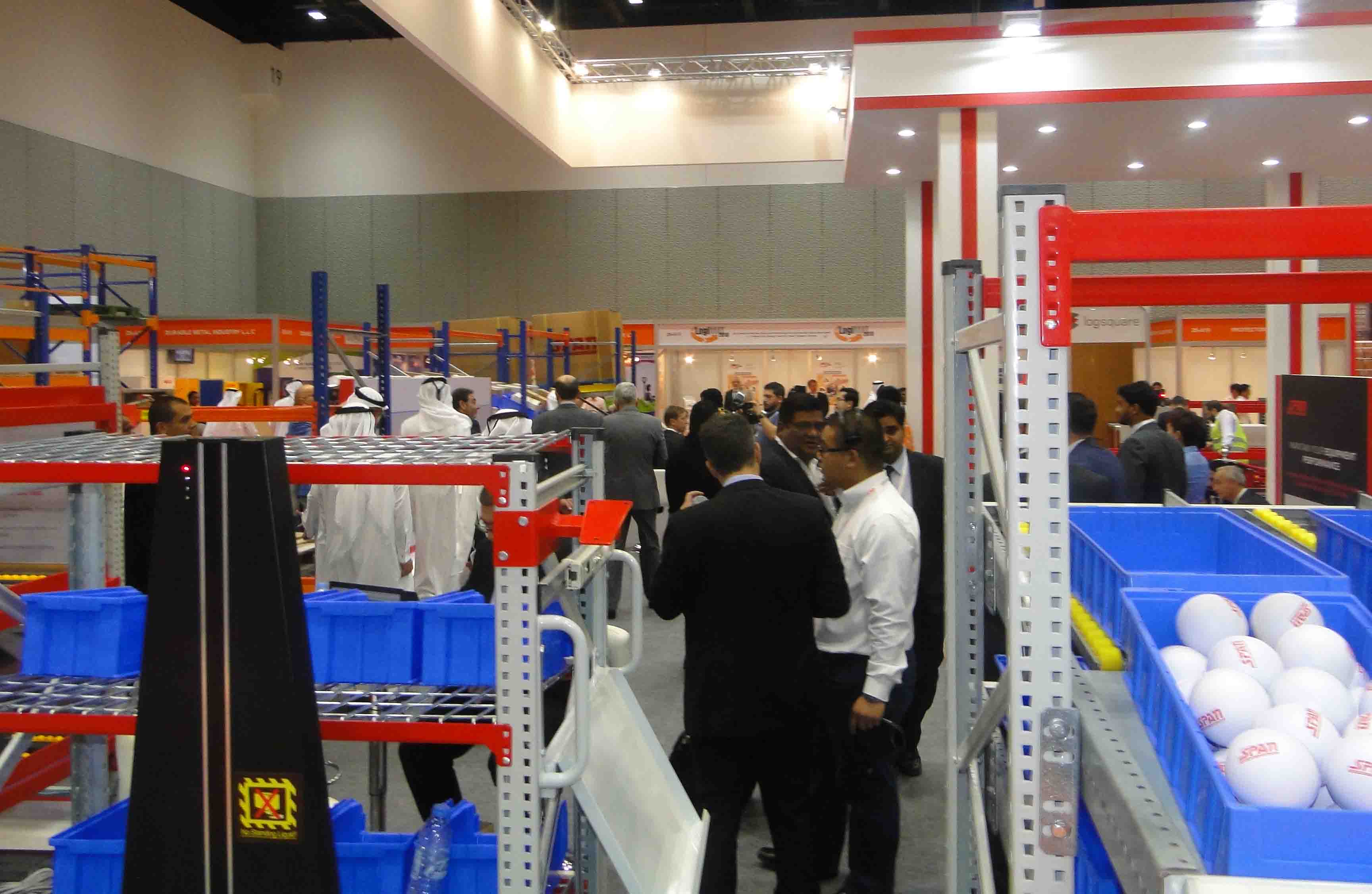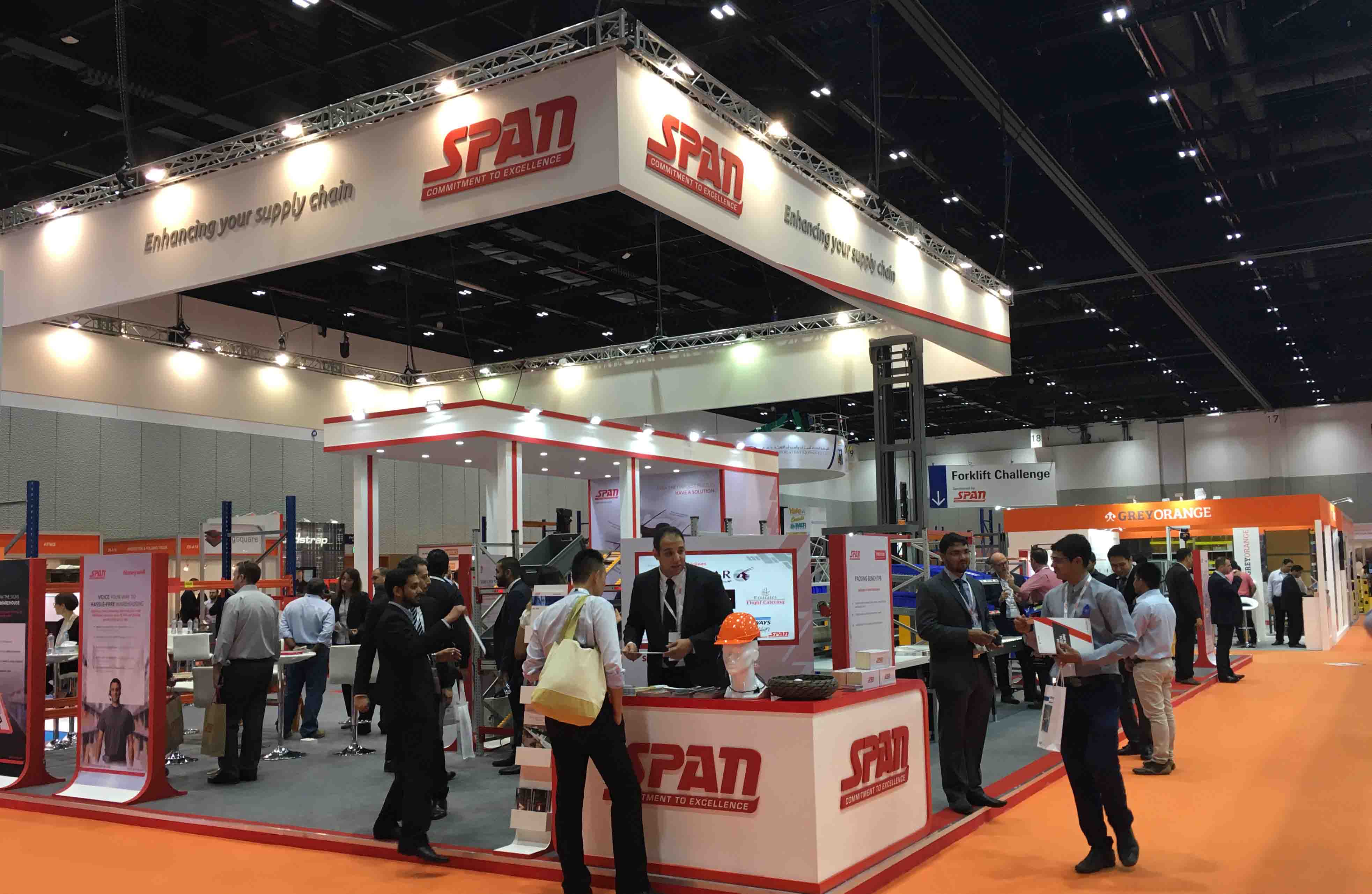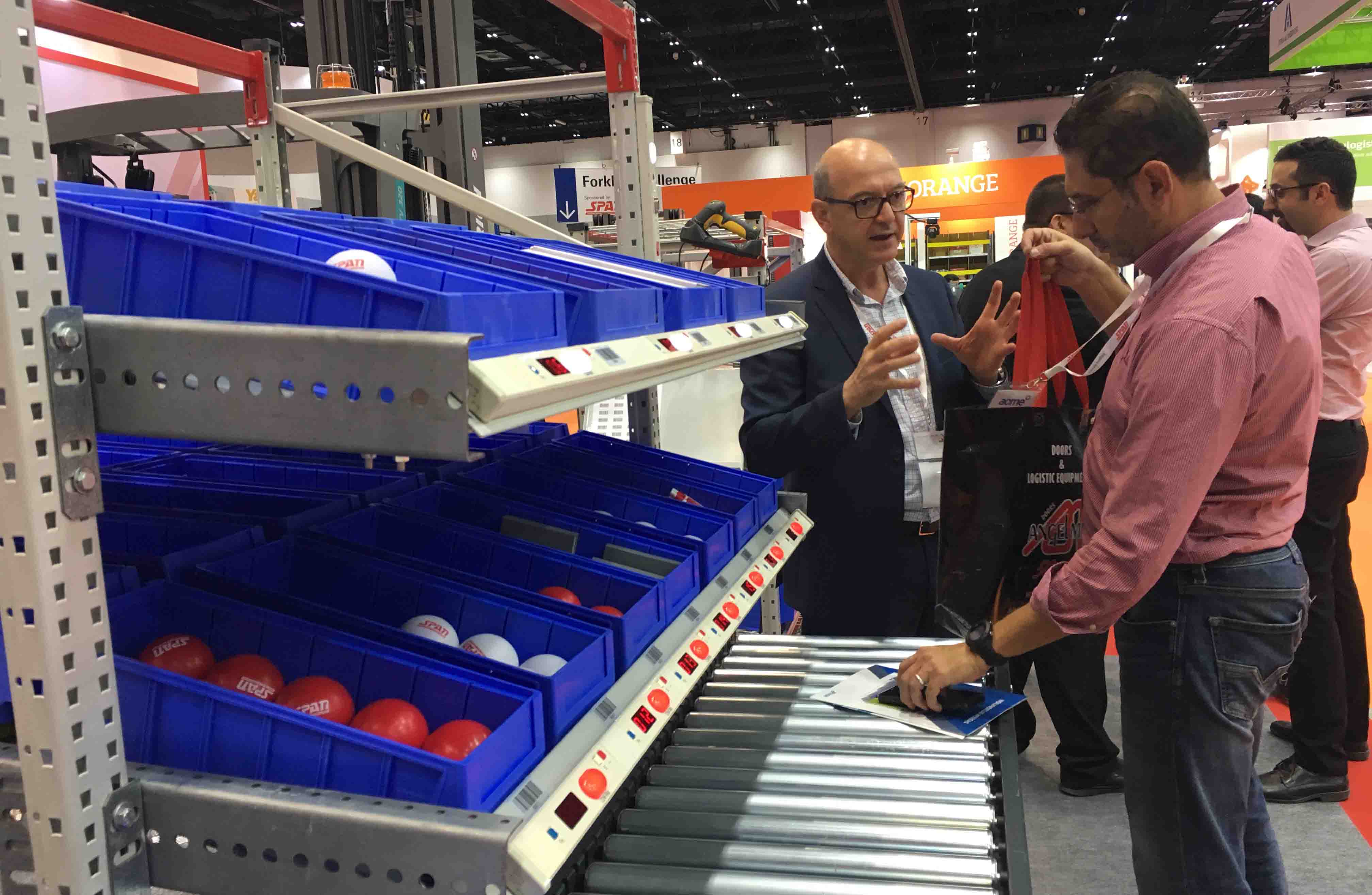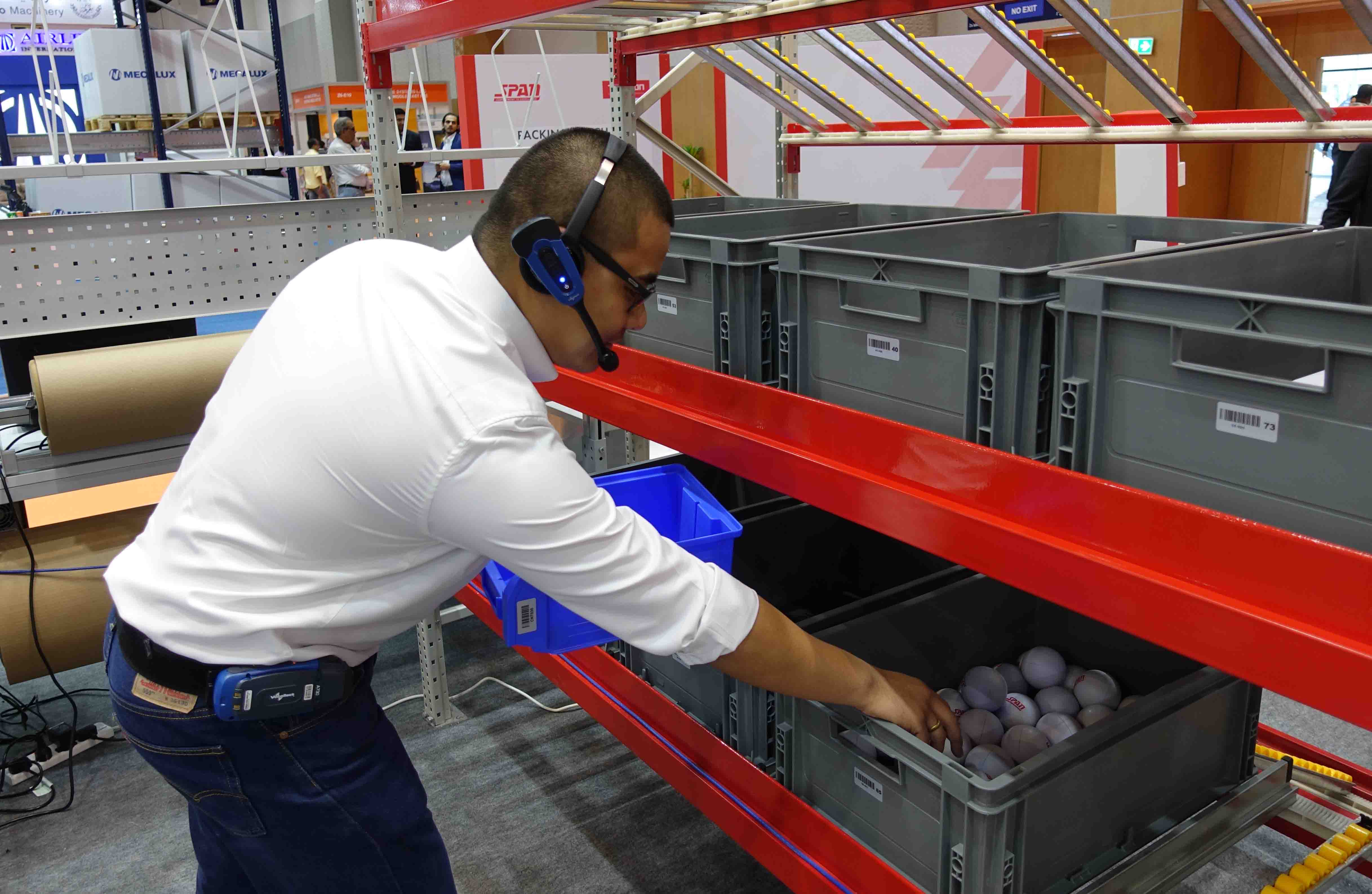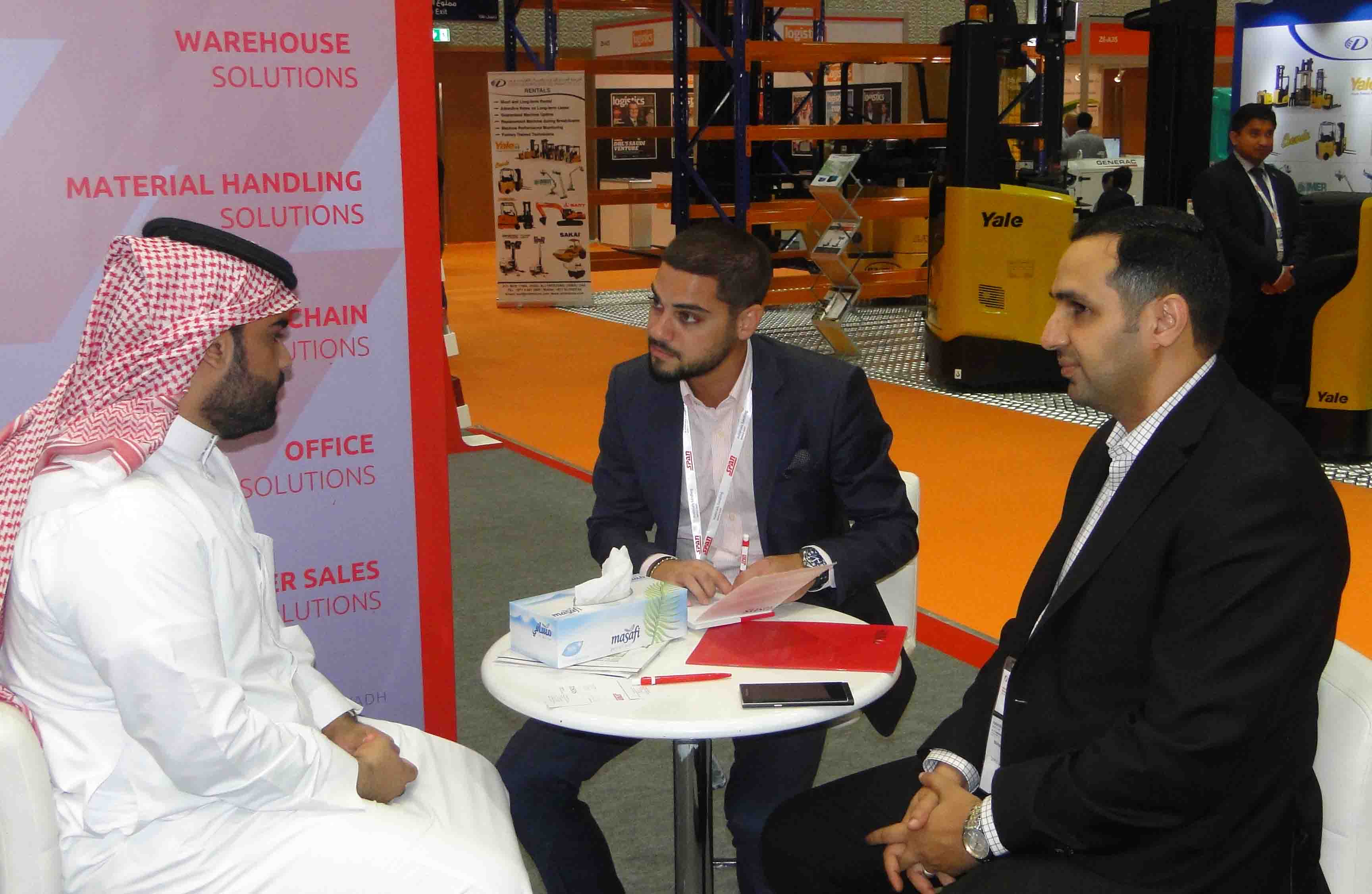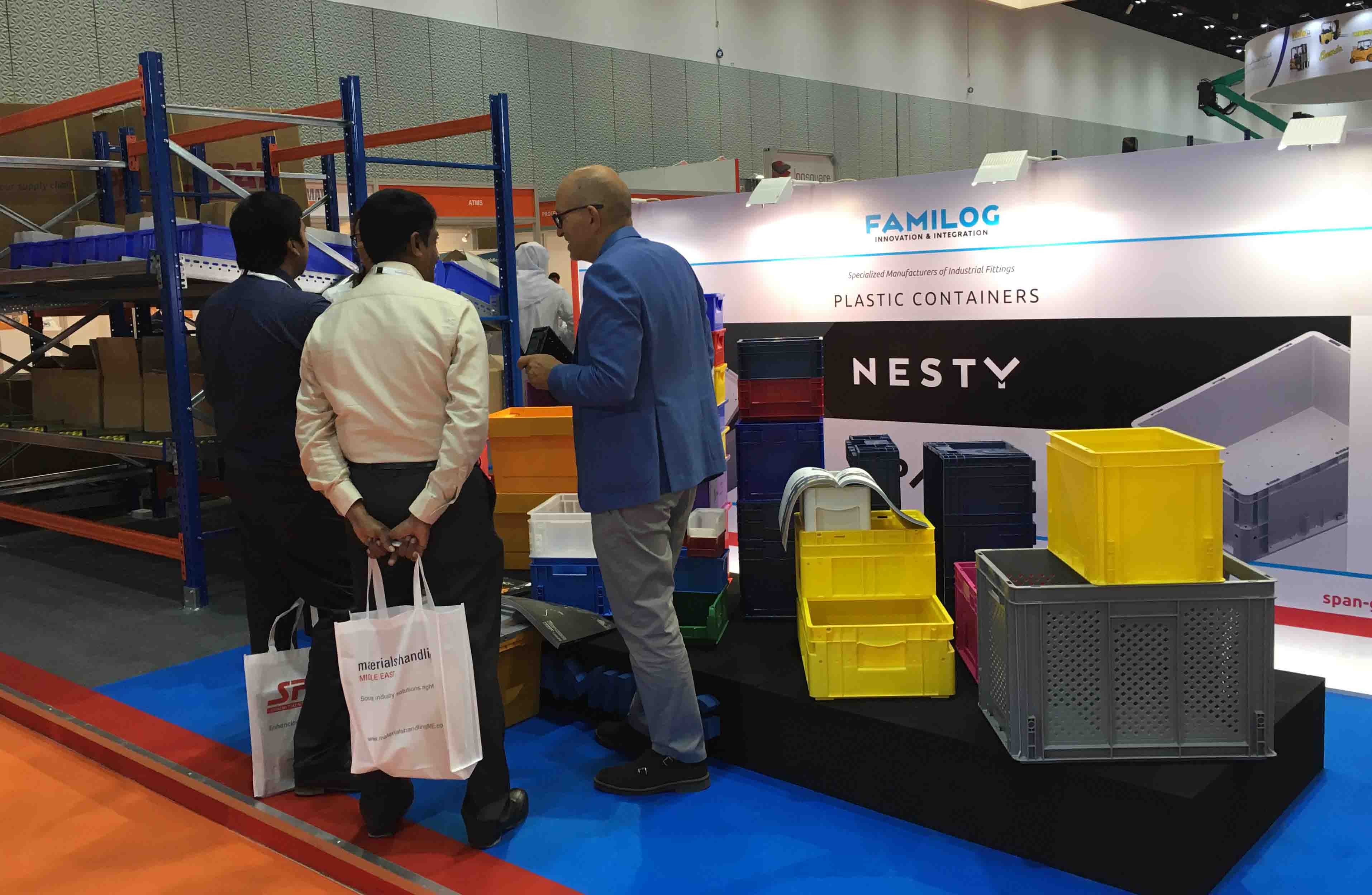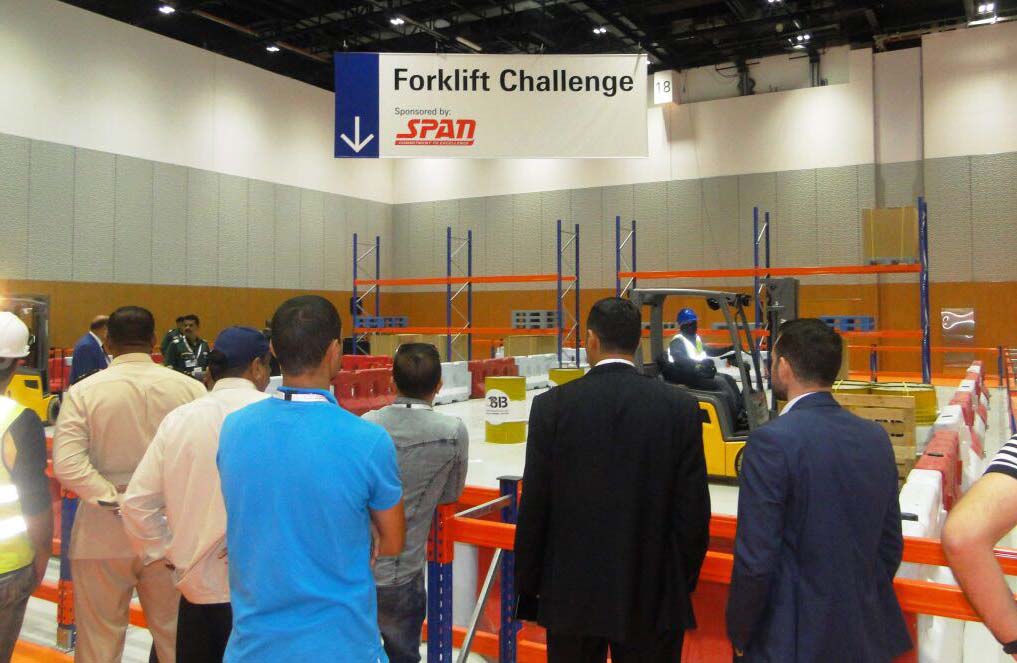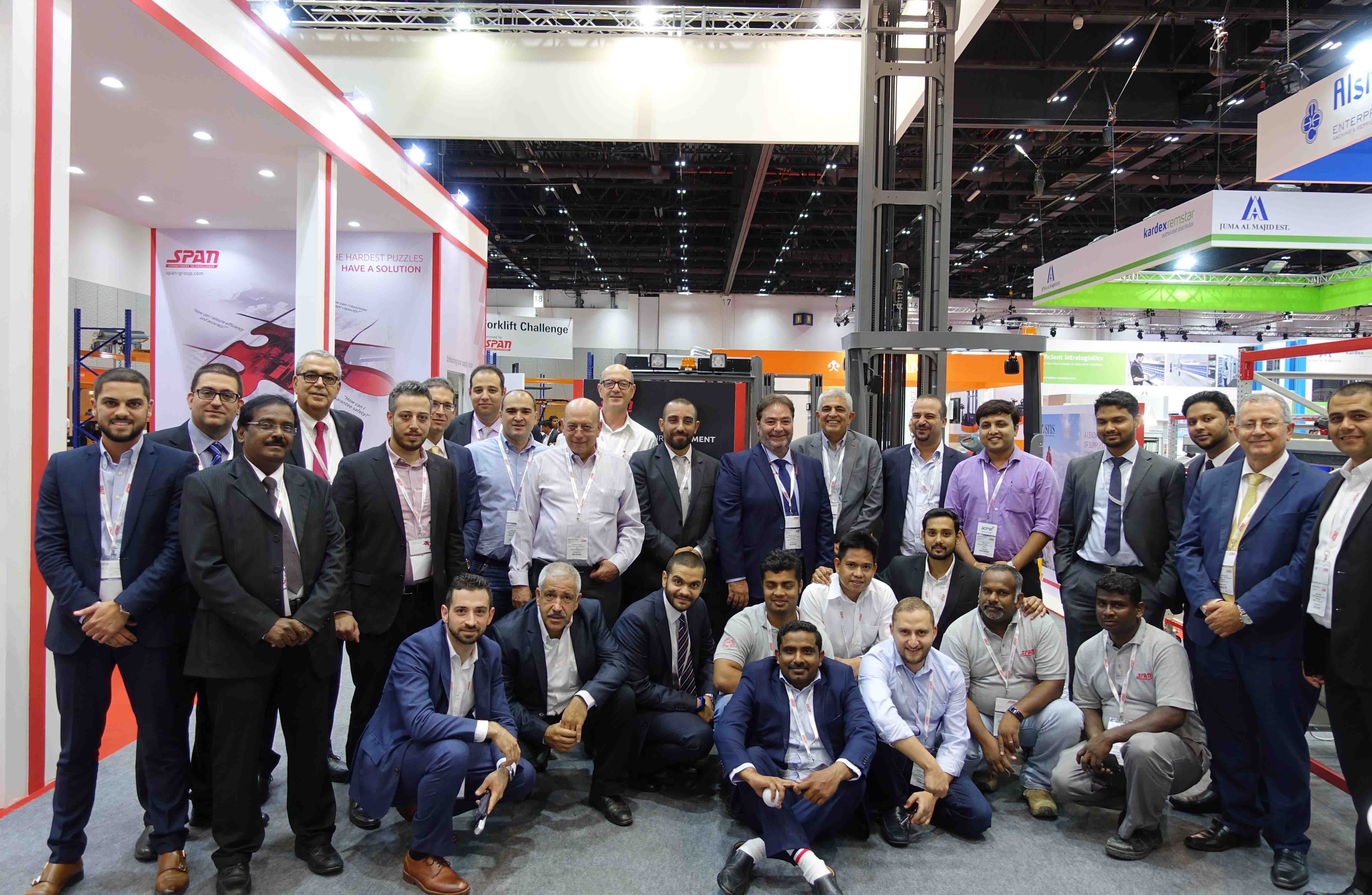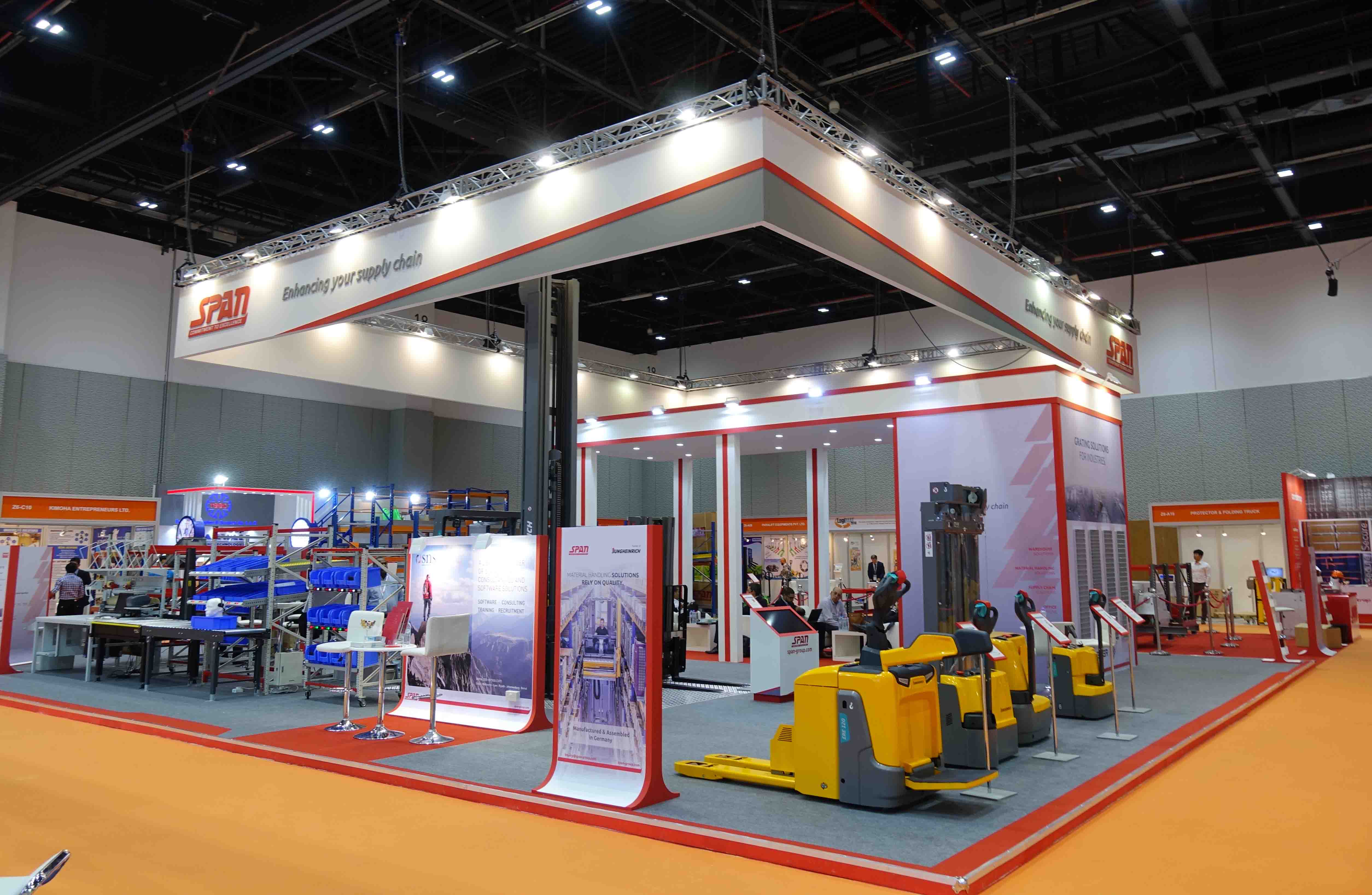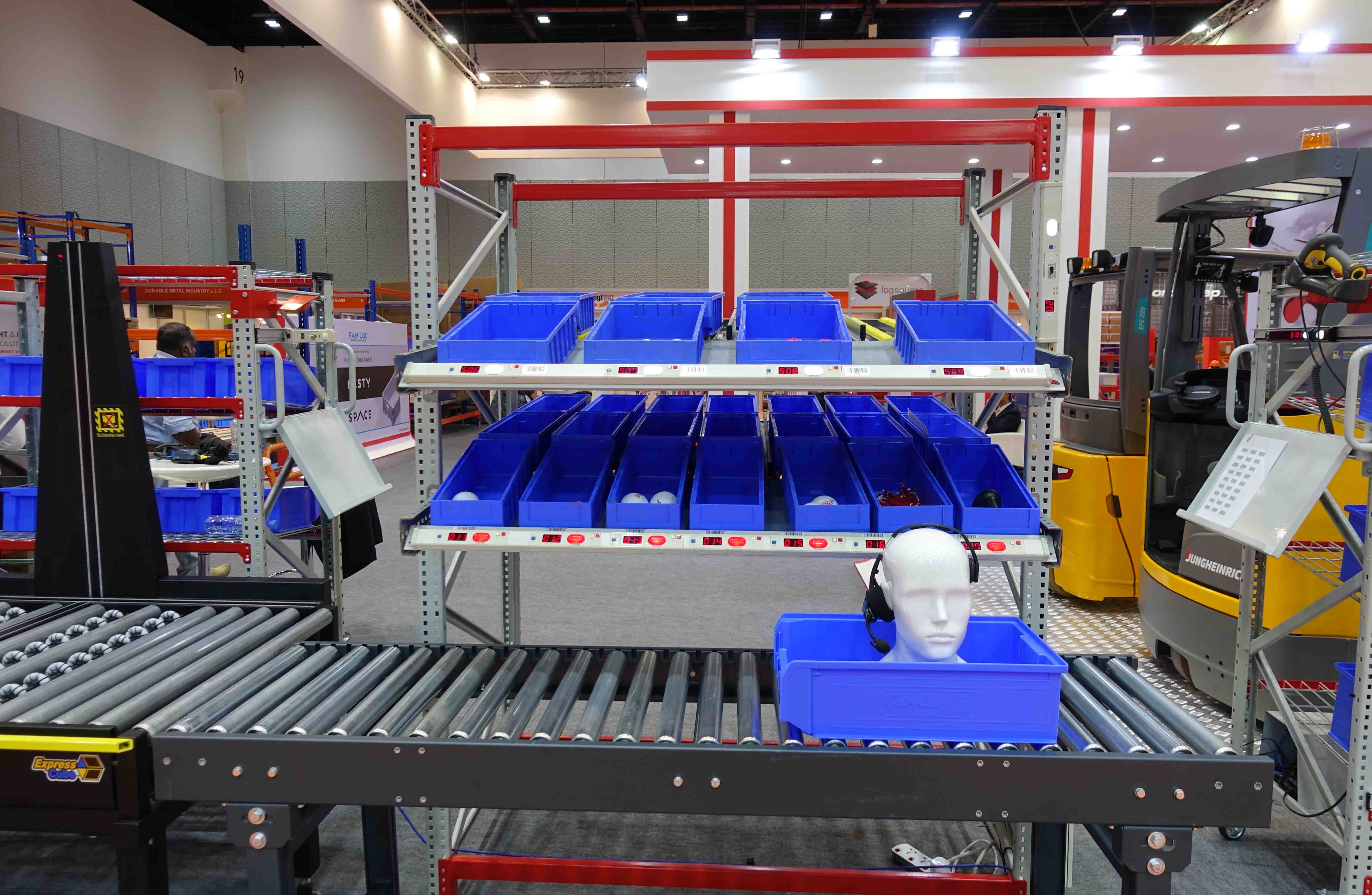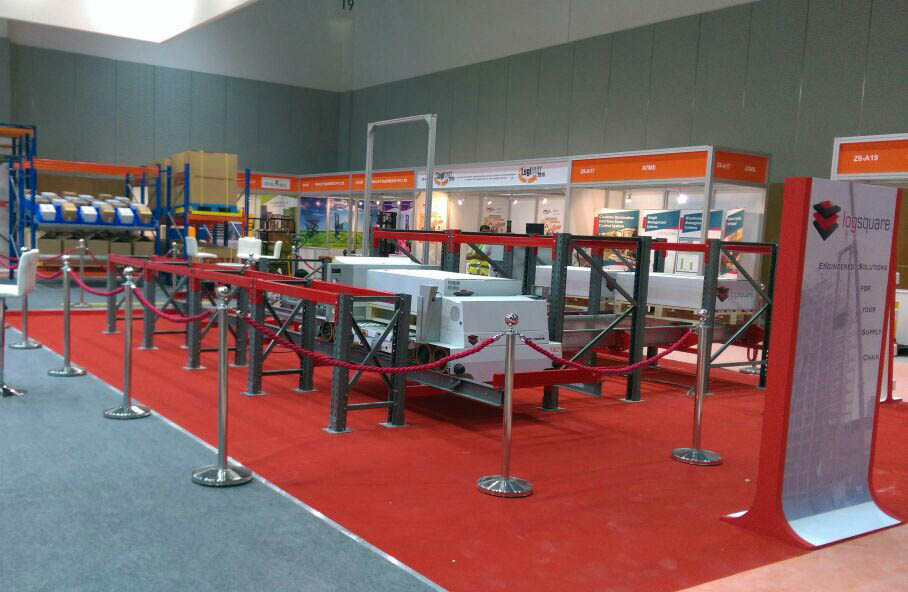 A team from SNS, a leading logistics consultancy firm, joined to share their deep understanding of the supply chain operations. SPAN and Honeywell demonstrated their voice solution technology and highlighted its advantages and effectiveness in picking operations. Another technology introduced by SPAN, aimed at optimizing warehousing operations and creating a SMART warehouse, is their S4 Pick/Put-To-Light system. Furthermore, Logsquare introduced a new automated shuttle system, Jungheinrich exhibited a range of material handling equipment including their reach truck that can lift up to 13 meters high with a residual capacity of one ton, and Fami showcased a range of plastic bins. Last but not least, with safety being of outmost importance in our industry, our SEMA approved inspector along with our specialized team of service engineers discussed maintenance programs for both racking systems and equipment as well as introduced an efficient method of conducting inspections through voice technology.
SPAN also sponsored the Forklift Operator of the Year challenge that welcomed almost 100 operators to the contest.